Games
In this section you can learn and practice a large number of areas of English vocabulary and have some fun as well.
What are these activities called?There are some pictures showing actions.Drag the right words to the pictures.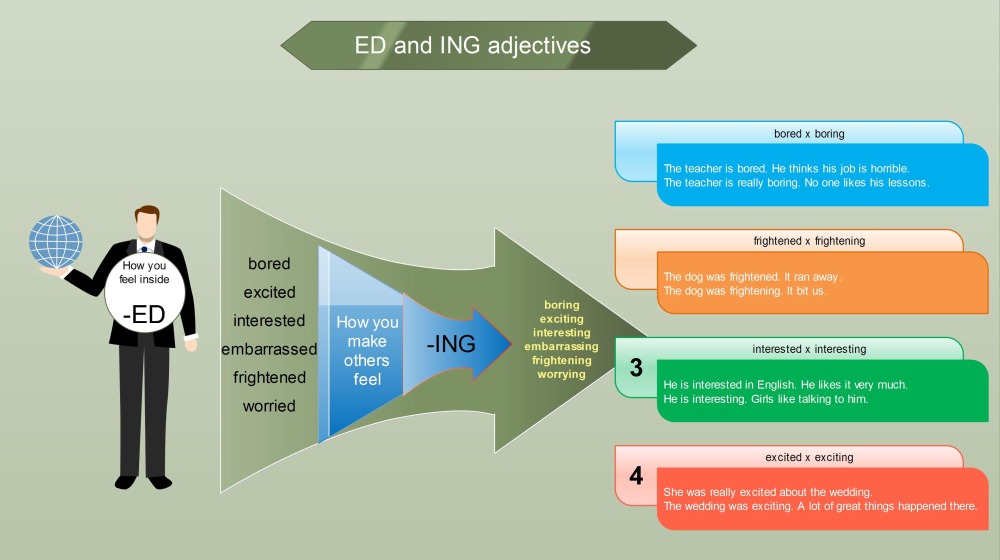 Prepositions AT, IN, ON for time – games
If you want to really learn the prepositions correctly, you should practise them as often as and as much possible. Here there are three games to make your training more enjoyable. In the games there are 48 different phrases with the prepositions AT, IN, ON. If you finish all the games I am confident that you will know the usage of these prepositions fairly well.
The first game is called Teacher invaders. You should shoot all the Invaders and after some time you have to fill in the correct preposition in the sentences. Good luck.
Prepositions AT IN ON – Teacher invaders game
The second game, HOOP SHOOT, is slightly easier as you have to pick the correct option and then stop the sliders in the center of the basket.
Prepositions AT IN ON – Hoop shoot game
The third game is a more of a traditional quiz. Read the text and complete it with the prepositions AT IN ON. If you get more than 70% of your answers correct you will get to play the game called Indiara. Good luck!
Prepositions AT IN ON – Cloze test
Prepositions with the verbs THROW and SHOUT
Both of these verbs can be followed by the prepositions AT or TO but the meaning differs. The differences of meaning are clearly shown in the mind map.
Study the following mind map: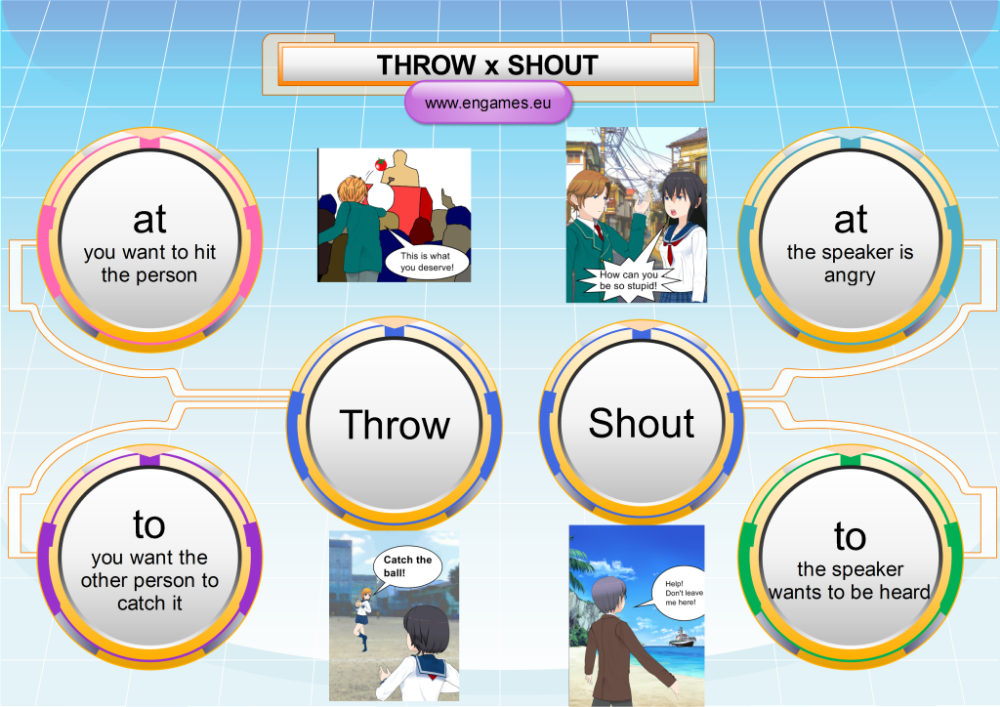 Now that you know and understand the difference between the phrases THROW AT and THROW TO and SHOUT AT and SHOUT TO, you can practise the grammar in the following games:
The first game is a HTML5 quiz followed by a Tower Defence game if you pass the test. Good luck
(From the site:http://www.engames.eu)
Make and Do
In this game it is your task to choose the correct verb and then stop the circles as close to the center as possible. Good luck.
The best educational game for students of English.
* It makes study of English fun. * An exciting story. * Interactive dialogues. * Audio pronunciation. * English grammar exercises. * The game does not contain annoying ads.